Uniform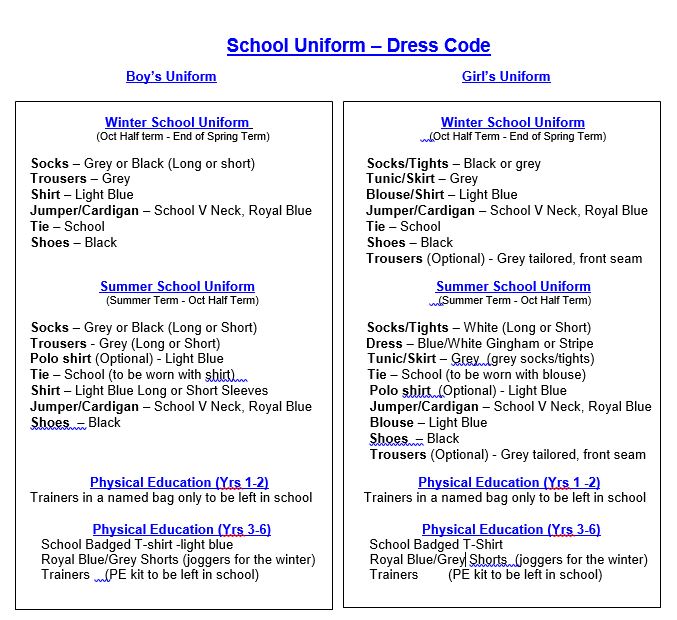 Notes for Parents
Please label all items of clothing.
Trousers must be as specified, no patch pockets, bootleg, ski pants or jogging bottoms allowed.
For your child's safety open toes or backless sandals are not permitted.
The school cannot be held responsible for the loss or damage of any such items therefore, valuables should not be brought into school. (This includes games and mobile phones)
Make up and nail varnish are not allowed.
PE equipment, other than when being washed, should be left at school in a labelled bag of a reasonable size. This is not required for reception or KS 1 children.
Smart sensible outdoor coats are encouraged.
Earrings in the form of plain studs only may be worn, (no more than one per ear) but should not be worn on days when PE and swimming are timetabled. No Apple/fitbit watches to be worn to school.
We would ask that all children with long hair have this tied back with appropriate blue/black hair bubble.
The school uniform can be ordered from Marks and Spencer online
https://www.mandsyourschooluniform.com
Alternatively it can be purchased from Clive Mark Schoolwear (Boldmere Road or Walsall) or via the internet www.clivemark.co.uk.